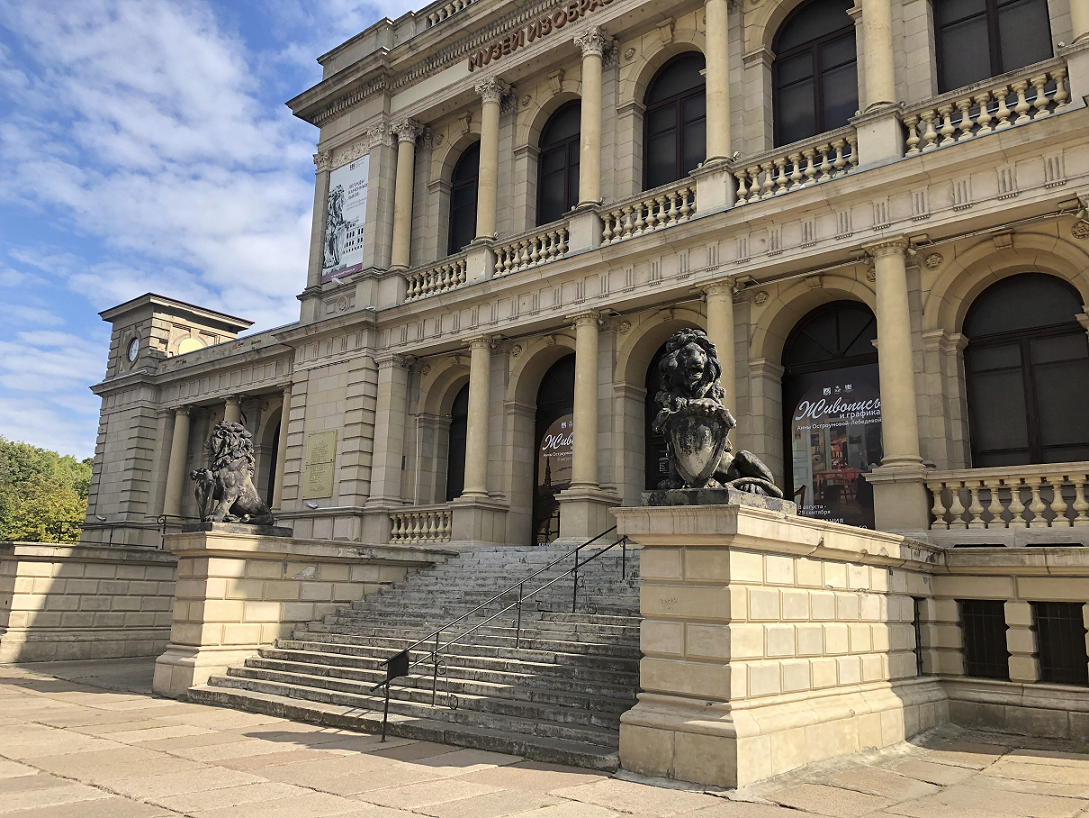 This Fall I went back home. To Russia. How excited it was to discover that the main Art Museum in town found a new home. The picture above and below shows a new location for the Kaliningrad Museum of Fine Arts. It is situated in an old Stock Exchange building, which was build almost 150 years ago. What a perfect architectural fit for art. What do you think?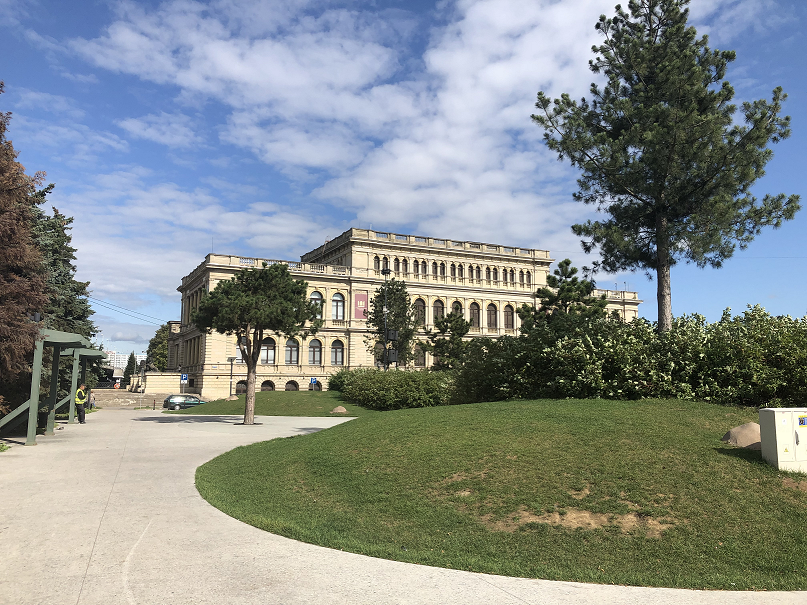 We went with my mom to see an exhibition which made its travel from the State Russian Museum in Saint-Petersburg. I am glad art still travels! The artist Anna Ostroumova-Lebedeva deeply struck us with her stunning woodcut artwork for which she was a pioneer. In fact she uplifted this traditional art form by producing a limited number of sophisticated prints.

Below is a six color woodcut.

Summer Garden.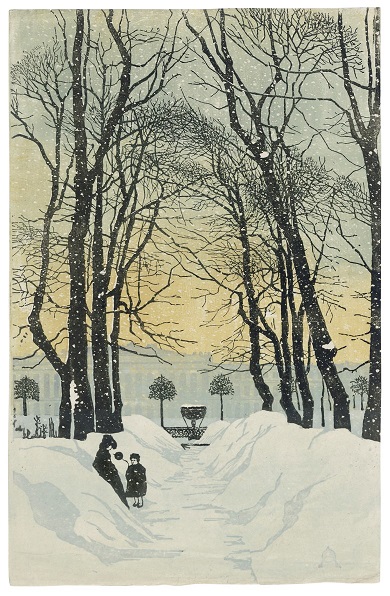 In her watercolor paintings she mainly depicted Saint-Petersburg and European cityscapes. In oils she did portraits and interior paintings. I am glad the exhibiton had a little bit of everything, which gave a full picture of her many talents in different art mediums.